Support for Schools
"Studies show that high-quality counselling can prevent students from turning to violence, drug, or alcohol abuse, as well as improve grades and reduce classroom disruptions."
Former U.S. Secretary of Education, Rod Paige
It is widely recognized that the provision of counselling in schools adds value and is an essential service in the lives of young people. Many students encounter personal and emotional difficulties that impact upon their development, children who are troubled generally do not flourish. Counselling has been proven to positively influence young people academically, but more importantly facilitate the development of cognitive and emotional skills that will sustain them in their transition into adulthood.
Counselling/Play Therapy Support
Since 2010 we have been providing school counselling and play therapy services aimed at improving the emotional wellbeing of children, their families and the school community. We have developed an excellent reputation in providing a fully comprehensive service to young people in schools. Our service includes:-
Schools:
Qualified and committed counsellors/play therapists assigned individually to each school
A service that is flexible and responsive to the individual needs of the school
One to one and group counselling/play therapy from primary aged children to secondary school teens and adolescents for emotional, behavioral and social difficulties
Academic and study support
Crisis management
Consultation of playroom set up
Teachers:
Work closely in partnership with school professionals to enhance understanding of young peoples' needs and behaviors.
Parents:
Help to understand and respond effectively to their children's behaviors.
Programs & Training
Establishing a successful PALS (primary version of Peer Support Service) and Peer Support Service (for Secondary students) in schools.
Students Leadership Program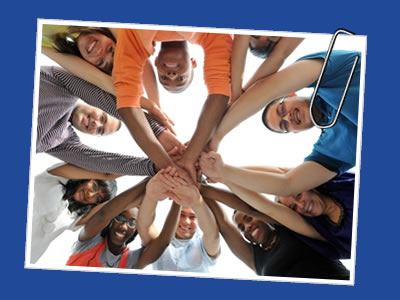 The program is tailored for upper primary students and comprises between 10-12 sessions including trust building, role modeling, team building, effective communication, conflict resolution and problem solving. After the training the students learn to develop a sense of responsibility, leadership skills, increase self-esteem, critical thinking and problem-solving skills, experience as change agent and use positive peer influence to promote a healthy, supportive and respectful school environment.
PALS (Peers Always Listen Service)
PALS is a peer support program for upper primary aged children. The training lasts for 6 weeks. The young children will learn really helpful skills in communication, listening, understanding feelings as well as developing confidence and problem solving ability. Once the PALS are trained they will have a role supporting other children on the playground during lunchtimes at school.
Peer Support Training
We are very proud of P2P, a very successful Peer Support training program that lasts between 8-10 weeks and trains young people to be effective helpers and psycho-educators leading workshops on topical issues for adolescents. This compliments the pastoral ethos of your school and fits with the requirements of CAS for the IB. Since 2004 over 200 young people have received the training from Phoenix Practice and become Peer Supporters, providing support to their school community.