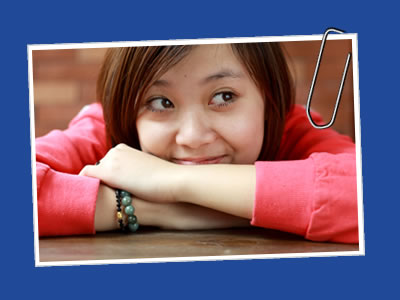 Training and Workshops
We run a range of courses throughout Hong Kong for practitioners, educators, parents and students. Please contact us to discuss your individual requirements and professional development needs, all of our training can be adapted to suit your requirements.
The following is a list of training we have delivered in the previous years:-
Mar 2018 & Oct 2016
Speaker, International School/Secondary Section, Hong Kong
Supporting SEN Learners at school
Oct 2017
Speaker, International School/Secondary Section, Hong Kong
PFA (Psychological First Aid) To Teaching Professionals To Support Potential High Risk Students
Oct 2018 & Jun 2017
Speaker, Hong Kong Women Teachers' Organisation, Hong Kong
Play Therapy for SEN Students at Kindergarten, Primary, Secondary & Special Education Schools setting
Jun 2015
Trainer, Chinese Social Worker Development Association (內地留港社會工作者發展協會), Hong Kong
Play Therapy Workshop
May 2014
Speaker, City University MSSC Students and Alumni, Hong Kong
Play Therapy Techniques & Play-Based Modalities in Working with ADHD Children
Nov – Dec 2012
Co-Trainer, International School Parents, Hong Kong
Shall We Talk – Communication with their Children
Educators and Practitioners
Schools
Identify and Supporting SEN Learners at school - For Teachers
Being a teaching professional is a more and more challenging job these days, besides the daily teaching and administrative work teachers spend quite a large amount of time in classroom management and dealing with students' behavioural issues where the underlying problems are related to students' learning difficulties and who may be Special Education Need learners. The talk aims to introduce a general understanding and the challenges of SEN learners through the lens of THINK-FEEL-BEHAVIOUR perspective, identifying the characteristics of SEN learners – ADHD and ASD, and acquiring practical strategies to support SEN learners with SMART model. The talk will deploy PowerPoint presentation, cases discussion, and activities to identify and work with SEN learners at school setting.
Psychological First Aid (PFA) for Supporting Potential High-Risk Students - For Teachers
There has been a noticeable increase in challenges and stress faced by teaching staff to manage student's mental health issues – depression, anxiety, and self-harming behaviour with suicidal ideation in particular. The talk is designed to help teaching professionals understand the different forms of self-harming behaviour, identify risk factors, warning signs and protecting factors, develop a sense of sensitivity, protocol of crisis management and immediate support as a First-Aider to the students at risk by cases illustration, discussion and PowerPoint presentation.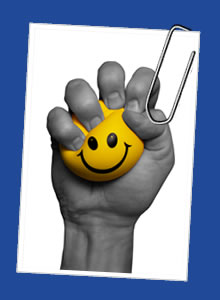 Stress Management & Self Care - For Students
The talk aims to equip students to have better knowledge of the sources of stress they face - procrastination, anxiety, panic attack to exam and help them develop time management and organisation skills, and learn constructive coping strategies to handle the stress/anxiety derived from learning and study to build a healthier lifestyle and wellbeing, study habits and enhance their resilience through the aid of mini-lectures, experiential exercises and discussion.
Parents
Positive Parenting
Parenting is ever an easy task. In modern society the dual role of care-giver as well as being in full time employment can prove to be a challenging combination for many parents. Through this series of workshops (3 sessions program – Aware of Stress, Acceptance of Emotion & Build Better Communication to Kids) parents will learn powerful tools that help them replace conflict with collaboration, how to communicate productively with their own children, and to identify and unlock the core problematic patterns and how they respond to self and children's emotions (emotion regulation) that keep them in a perpetual struggle. Parents will also learn how to address problematic parenting and strengthen parent-child connections without accidentally disempowering parents, to develop harmonious family relationships and support them in nurturing their children.
Supporting an ADHD Children
Parents always find it exhausting and a drain on their energy when working with Attention-Deficit/Hyperactivity Disorder (ADHD) children. It is like a tug-of-war when guiding the children with ADHD to do homework or study that will result in a deterioration of the parent-child dyad relationship. The talk is designed to help parents have better understanding of the challenges and struggles of their children with ADHD, address criteria and behavioural characteristics of children diagnosed with ADHD, develop useful skills and strategies to help their children and manage their behaviour on daily basis. The talk will be delivered by PowerPoint presentation, interactive activities and discussion.